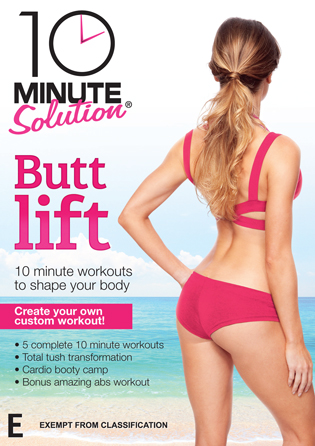 Rent or Buy on DVD
10 Minute Solution: Butt Lift
No time to exercise? We have the solution for you – the 10 Minute Solution! Everyone can find at least 10 minutes in their day, and we've developed 5 tush-transforming workouts that are just 10 minutes each. These short sessions work with even the busiest of schedules to firm and shape your backside in all the right ways. Choose a single segment each day, mix and match your favourites to fit your schedule or do all 6 segments in a row for a total booty boosting
makeover!
10 Minute Solution: Butt Lift
Christine Bullock
Andrea Ambandos
65
STZ1830
© 2013 Anchor Bay Home Entertainment. All Rights Reserved.