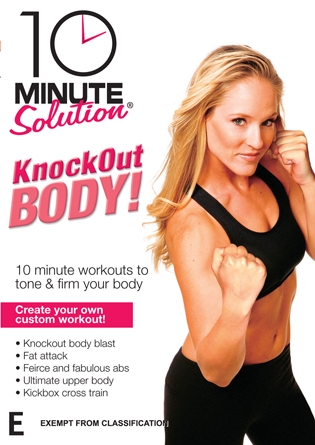 Rent or Buy on DVD
10 Minute Solution: Knockout Body Workout
No time to exercise? We have the solution for you – the 10 Minute Solution! Everyone can find at least ten minutes in their day and we've developed 5 kickboxing-inspired workouts
that are just 10 minutes each. Compact and ultra-efficient, the 10 minute workouts fit
into even the busiest of schedules. Split them into 5 separate workouts, mix and match your favourites to fit your schedule each day or do them all together for one extreme, kick-butt training session!
10 Minute Solution: Knockout Body Workout
Jessica Smith
Andrea Ambandos
55
STZ1297
© 2009 Anchor Bay Home Entertainment. All Rights Reserved.