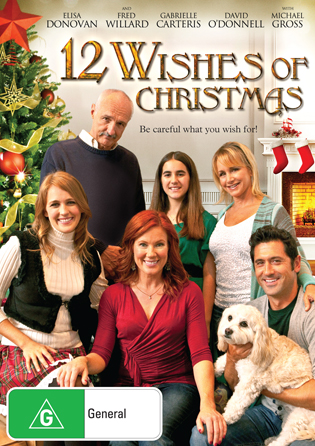 Rent or Buy on DVD
12 Wishes of Christmas
Laura Lindsey's life is falling apart – and it's all happening right before Christmas! With nothing left to lose, Laura visits life coach Noel Nightingale to gain some direction, but the only advice Noel gives her is to go home, log on to her website, and start making wishes. One by one-the wishes come true! Trying to pick up the pieces of her life is tricky business though and it seems all her wishes are doing more harm than good. With Christmas quickly approaching, Laura must undo her wishes and learn the true meaning of Christmas – with the help of a little holiday magic of course!
Elisa Donovan, Gabrielle Carteris, David O'Donnell, Michael Gross, Fred Willard
Peter Sullivan
85
STZ1643
© 2011 Hybrid, LLC. All Rights Reserved.