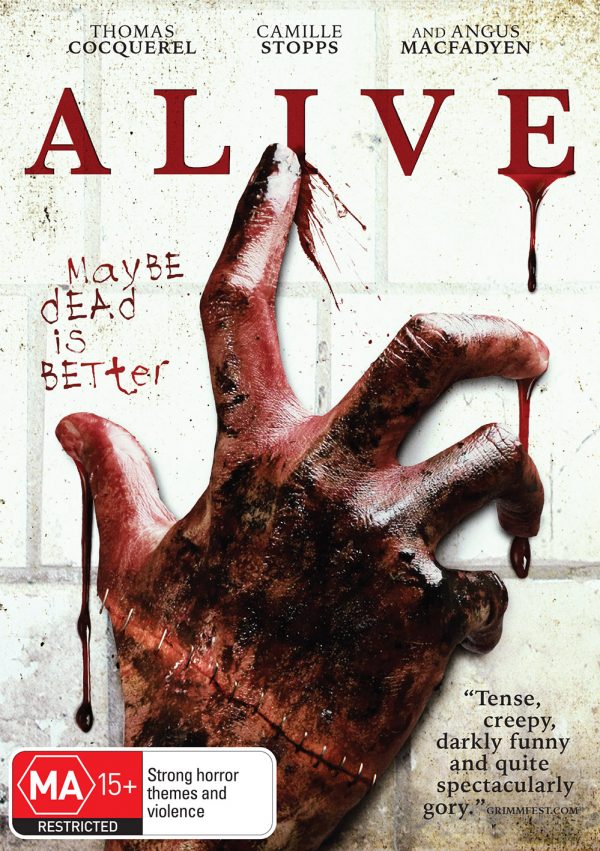 Rent or Buy on DVD and Digital
Alive
In this twisted and original slice of horror from the director of Harpoon, a severely injured man and woman wake as prisoners in an abandoned sanatorium. They have no memory of who they are or how they got there, but soon discover that a sadistic caretaker (deliciously played by Angus MacFadyen from Braveheart and Saw III)  holds the key to their freedom…and the horrific answers to their real identity.
Thomas Cocquerel, Angus Macfadyen, Camille Stopps
Rob Grant
92
DEF2828
© 2019 Vamanos Films. All Rights Reserved.