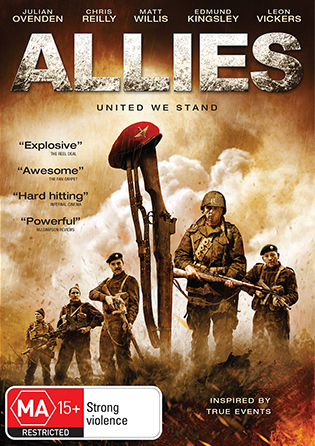 Rent or Buy on Digital
Allies
August 1944, two months after D-Day, the Allies are advancing across France. A team of British and American commandos are dropped behind enemy lines, on a secret mission to steal maps charting the location of the enemy artillery along the front line. This vital intelligence could hold the key to dramatically shortening the war. When the mission is compromised, the commandos must put aside their differences and fight their way back to the Allied front line. Inspired by true events, ALLIES is an action-packed race for survival that sees a heroic band of brothers on a mission to end World War II.
Matt Willis, Leon Vickers, Erich Redman, Frank LeBoeuf, Emmanuelle Bouaziz
Dominic Burns
108
DEF2615
© Principal Film Finance Ltd. 2016. All rights reserved.