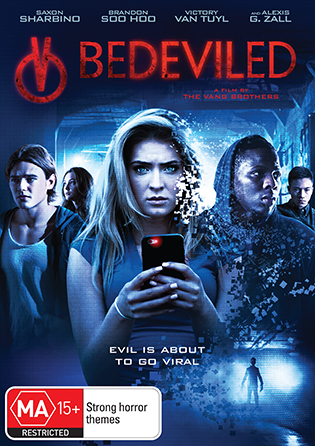 Rent or Buy on Digital
Bedeviled
Ever downloaded a killer app? In this terrifying thriller for the digital generation, five teenagers receive an invite to download a Siri-like app. Once they accept, the app – which calls itself Mister Bedevil – begins to torment each of them, tapping into their deepest, darkest fears. Now, this terrified group of friends must work together if they want any chance of stopping this malevolent force… before it goes viral.
Brandon Soo Hoo, Saxon Sharbino, Alexis G. Zall
Burlee Vang & Abel Vang
98
 DEF2698
© 2016 Bedeviled, LLC. All Rights Reserved.