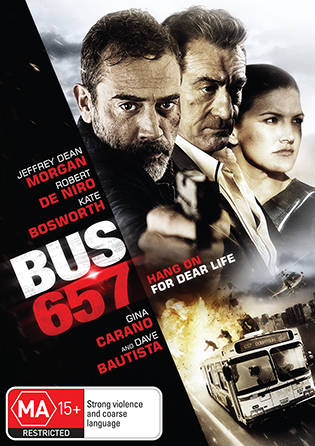 Rent or Buy on Digital
BUS 657
In this star-studded, non-stop action-thriller, Luke Vaughn, a father desperate to save his sick daughter's life, turns to casino owner, Francis "Pope" Silva, for money. But his pleas are rejected and now Vaughn must resort to drastic measures. Facing an impossible deadline, he joins forces with a psychotic co-worker to rob Pope's casino. When the daring heist goes bad, Vaughn and his partners are forced to hijack commuter Bus 657 as collateral. As the situation escalates out of control, Vaughn must play his final hand before his daughter's time runs out.
Robert de Niro, Jeffrey Dean Morgan, Dave Bautista, Kate Bosworth, Gina Carano
Scott Man
92
DEF2657
© 2015 Georgia Film Fund 25, LLC. All Rights Reserved.