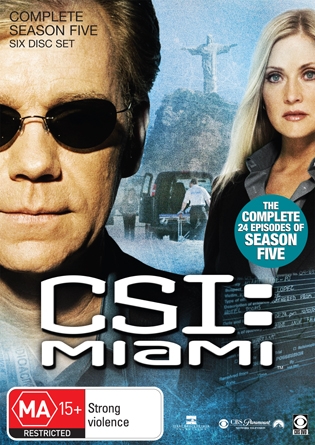 Rent or Buy on DVD
CSI: Miami Season 5
CSI: Miami Season 5 opens with one of the most exciting backdrops of the series, Rio de Janeiro. Horatio Caine and Erik Delko are in Rio to seek revenge for the murder of Marisol Delko Caine. During the season each member of the team faces their own life-threatening calamities, bringing everyone closer for living through them.
David Caruso, Adam Rodriguez, Alana De La Garza
Various
1003
STZ1220
© 2000-2013 CBS Broadcasting Inc. and Entertainment AB funding LLC. All rights reserved.