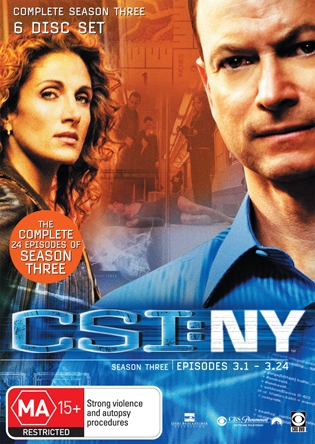 Rent or Buy on DVD
CSI: NY Season 3
Season 3 provides a glimpse into each of the characters' personal lives. Mac is in a relationship with the new coroner. Lindsay admits that years ago her friends were murdered and she was spared. Hawkes suffers the consequences of a professional decision he made years before and Stella cuts her hand on a piece of glass at a crime scene, later realising the man who died had AIDS.
Gary Sinise, Anna Belknap, Hill Harper, Melina Kanakaredes
Various
997
STZ1204
© 2000-2011 CBS Broadcasting INC. and Entertainment AB Funding LLC. All Rights Reserved.