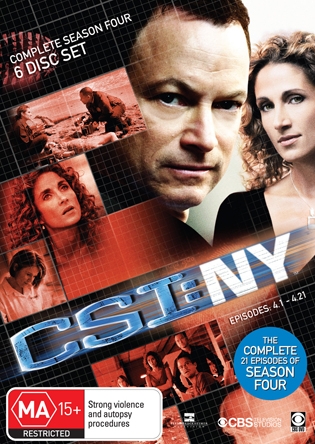 Rent or Buy on DVD
CSI: NY Season 4
The team continues to make Manhattan a safer place, putting away one bad guy after the next. The cases escalate taking the team on a whirlwind tour going as far as Chicago and finally back to the city where it all began, the city where the lights shine brighter than anywhere else in the world, New York.
Gary Sinise, Melina Kanakaredes, Carmine Giovinazzo, Anna Belknap, Hill Harper and Eddie Cahill.
Various
848
STZ1280
© 2000-2011 CBS Broadcasting INC. and Entertainment AB Funding LLC. All Rights Reserved.