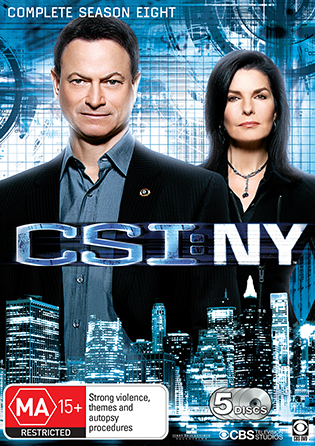 Rent or Buy on DVD
CSI: NY Season 8
In the eighth season of CSI: NY®, the team is rocked by a whirlwind of cases that strike all too close to home. Det. Mac Taylor grapples with the memory of a personal tragedy. Det. Jo Danville has one more chance to bring down a serial rapist who escaped justice. Recently promoted Sgt. Danny Messer finds himself caught up in a shooting incident that could end his career. Yet even as the crimes strike with unrelenting intensity, the brilliant work of the entire CSI: NY team ensures that the evidence will surface… and the guilty will pay.
Gary Sinise, Sela Ward
various
754
STZ1854
© 2000-2013 CBS Broadcasting Inc. and Entertainment AB Funding LLC. All Rights Reserved.