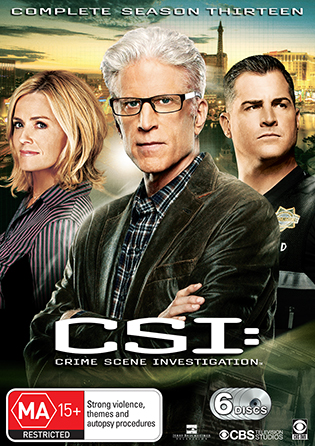 Rent or Buy on DVD
CSI: Season 13
Season thirteen opens with D.B. Russell stopping at nothing to find the people who kidnapped his granddaughter, as he and the rest of the CSI team go on an all-out hunt to recover the girl from her captors and bring the responsible culprits to justice.
Ted Danson, Elisabeth Shue, George Eads, Paul Guilfoyle, Jorja Fox
various
949
STZ1848
© 2012-2013 CBS Broadcasting Inc. and Entertainment Funding LLC. All Rights Reserved.