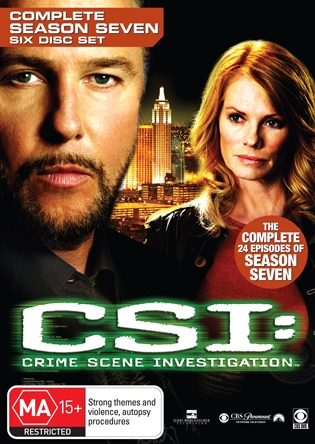 Rent or Buy on DVD
CSI: Season 7
The team enters season 7 after coming close to losing their number one homicide detective. Catherine becomes the victim of her father's crooked business affairs while Greg is involved in street gang violence. The team also deals with the new CSI onboard during Grissom's hiatus: the secretive Michael Keppler (Liev Schreiber).
William Petersen, Marg Helgenberger
Various
1121
STZ1142
© 2000-2011 CBS Broadcasting INC. and Entertainment AB Funding LLC. All Rights Reserved.