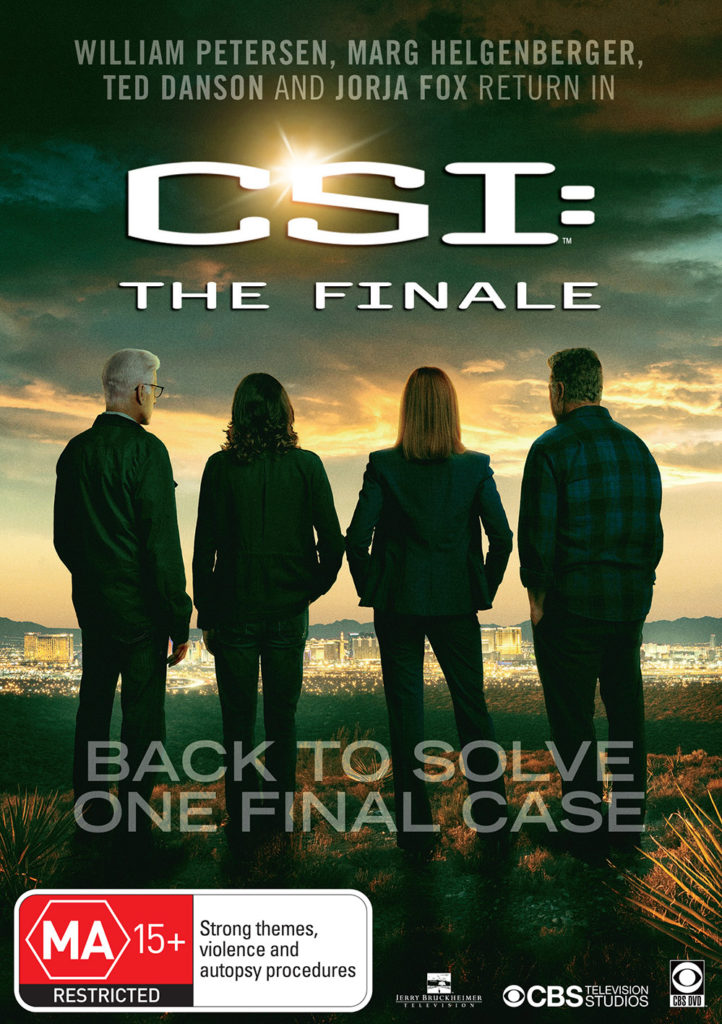 Rent or Buy on DVD
CSI: The Finale
When multiple bombs incite terror in Las Vegas, the shockwaves reach far and wide. Former CSI head Gil Grissom (William Petersen) responds to the call of duty while FBI Agent Catherine Willows (Marg Helgenberger) rushes back to her old hunting grounds. In his final Vegas case, lead investigator D.B. Russell (Emmy® winner Ted Danson*) helps unravel the fiendish web of evidence. The case turns personal as seasoned pro Sara Sidle (Jorja Fox) navigates her history with Grissom. Then the team itself becomes a target, forcing the elite experts of CSI to outrace an explosive threat to Sin City. Only Grissom's femme fatale Lady Heather holds the deadly key to the secrets in this epic 2-part movie-length finale that changes everything.
Ted Danson, William Petersen, Marg Helgenberger, Jorja Fox, Eric Szmanda, Paul Guilfoyle, Robert David Hall, Wallace Langham, David Berman, Elisabeth Harnois, Jon Wellner
Various
86
DEF2628
© 2015 CBS Broadcasting Inc. and Daltrey Funding LP. All Rights Reserved.