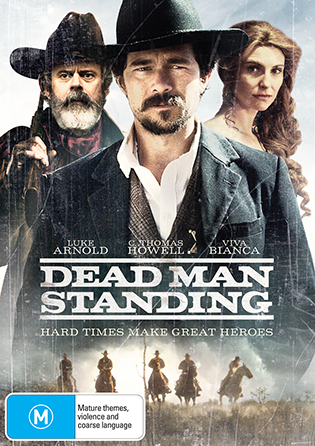 Rent or Buy on DVD & Digital
Dead Man Standing
When lawman Mike McCluskie slays a crooked colleague, a gang of angry cattlemen rises up to seek revenge. Hoping to save their small Kansas town, a kind-hearted madam and a brave, dying teenager come to McCluskie's side, resulting in a shoot-out so bloody, it made Wild West history.
Luke Arnold, C. Thomas Howell, Viva Bianca
Nicholas Barton
89
DEF2782
© 2017 Hyde Park Ventures, LLC. All Rights Reserved.