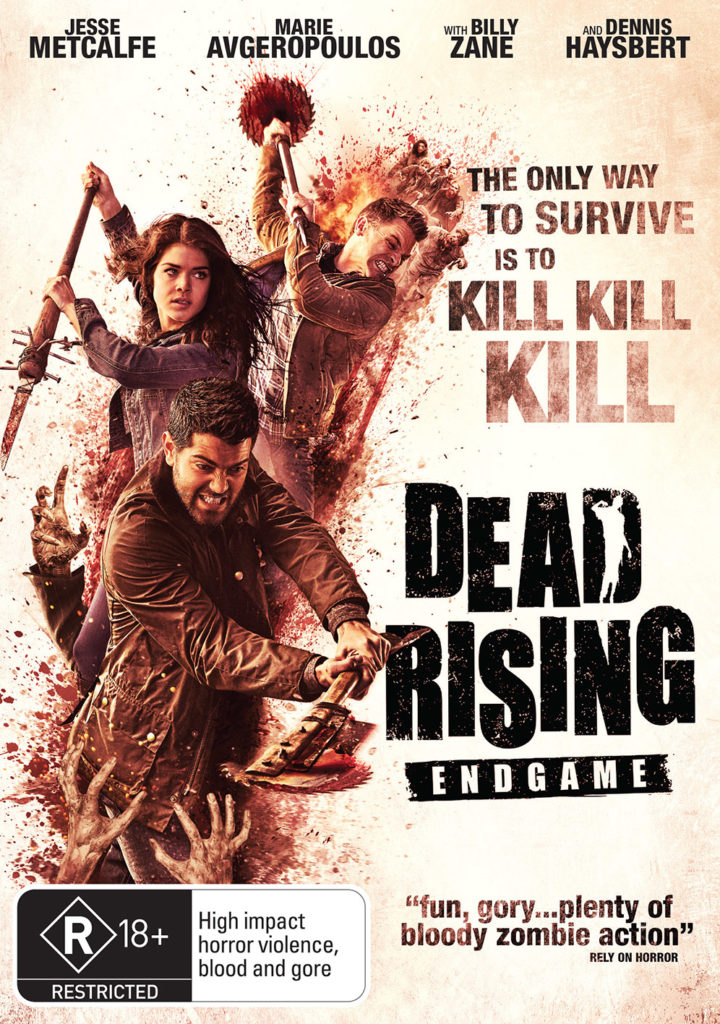 Rent or Buy on Digital
Dead Rising: Endgame
Investigative Reporter Chase Carter returns to the zombie-infested Quarantined Zone of East Mission City in an attempt to expose a secret Government conspiracy which, though seemingly aimed at ending the country's zombie epidemic, will also kill millions of innocent civilians. Based on the global hit video game franchise, and with Jesse Metcalfe and Dennis Haysbert reprising their roles, don't miss the thrilling, action-packed sequel to Dead Rising: Watchtower. THE ONLY WAY TO SURVIVE IS TO KILL…KILL…KILL.
Jesse Metcalfe, Billy Zane, Dennis Haysbert, Jessica Harmon, Marie Avgeropoulos, Keegan Connor Tracy
Pat Williams
96
DEF2630
© 2016 DR2 Productions Inc.