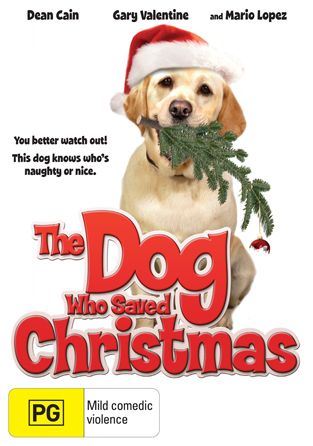 Rent or Buy on DVD
Dog Who Saved Christmas
The Bannister family's new addition, Zeus the yellow Labrador, appears to be less than the dependable guard dog the family needs. However, when two burglars set out to break into the Bannister's home while they're away for Christmas, Zeus seizes the chance to be a hero, proving every dog – even this one – has his day.
Dean Cain, Gary Valentine, Mario Lopez as the voice of Zeus
Michael Feifer
88
STZ1500
© 2009 Hybrid, LLC. All Rights Reserved.