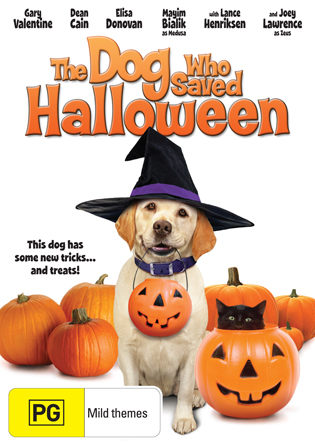 Rent or Buy on DVD
Dog Who Saved Halloween
Just before Halloween, George is walking his dog Zeus and notices something strange coming from the home next door. George enlists not-quite reformed burglars Ted and Stewey to find out what's going on in there. Typically, it all goes awry for everyone, and only Zeus can save Halloween.
Gary Valentine, Dean Cain, Elisa Donovan, Mayim Bialik, Lance Henriksen, Joey Lawrence
Peter Sullivan
88
STZ1496
© 2011 Hybrid, LLC. All Rights Reserved.