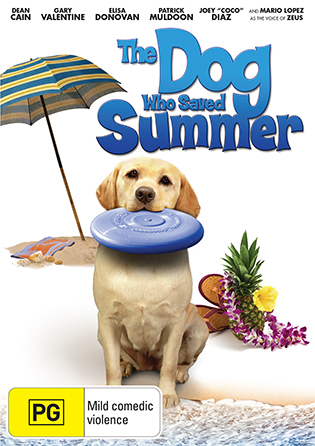 Rent or Buy on DVD
Dog Who Saved Summer, The
When former police K-9 dog Zeus accidentally destroys an important party, the Bannister family decides to send him to obedience school. Meanwhile, a familiar trio of bumbling burglars is planning a daring diamond heist. Can Zeus outsmart the hard-nosed instructor and his K-9 assistant to become top dog at the school's showcase in time to stop the thieves? Find out in this all-new, dog-gone adventure that's fun for the whole family.
Dog Who Saved Summer, The
Mario Lopez, Dean Cain, Elisa Donavan
Sean Robert Olson
89
DEF2546
© 2015 Hybrid, LLC.