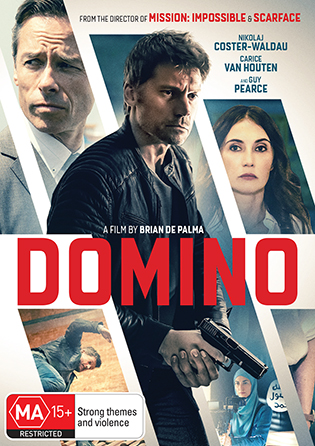 Rent or Buy on Blu-Ray, DVD & Digital
Domino
Following the brutal Copenhagen knifing of his police partner and best friend, Christian Toft sets out on a hunt for the Afghan assailant, Ezra Tarzi, joined by his sometime lover and colleague. But they are not alone in wanting to find him. Renegade CIA agent Joseph Martin catches him first, but all is not as it seems in this story of hunters and the hunted – there are scores to be settled, rules to be bent and ulterior motives.
Nikolaj Coster-Waldau, Guy Pearce, Carice Van Houten
Brian De Palma
89
DEF2802
© 2019 SchØnne Film / Zilvermeer Productions / N279 Entertainment / Action Brand / Recalcati Multimedia / Light Industry / Beluga Tree. All Rights Reserved.