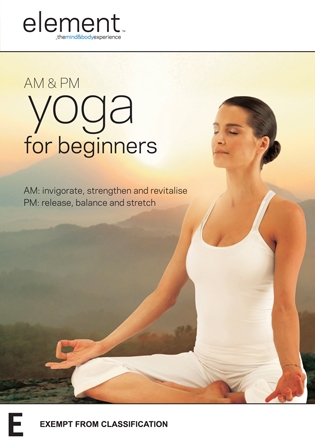 Rent or Buy on DVD
Element AM & PM Yoga for Beginners
Yoga is a wonderful way to help you keep fit, relieve stress and ease your everyday experiences. These two 30 minute programs will help you realise all the benefits of yoga. Elena Brower is a certified Anusara Yoga teacher, the founder of Virayoga in New York, author of Alchemy, A Glossary and has been named one of New York cities top yoga teachers.
Element AM & PM Yoga for Beginners
Elena Brower
Andrea Ambandos
64
STZ1163
© 2008 Anchor Bay Entertainment, LLC. All Rights Reserved.