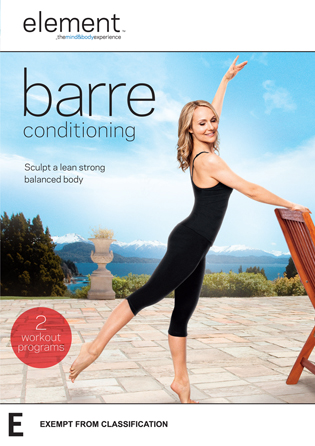 Rent or Buy on DVD
Element Barre Conditioning
Grace meets athleticism in these two innovative workouts. Shot in a picturesque garden overlooking the Pacific Ocean, the standing Burn & Firm program is designed to elevate your heart rate as it tones your upper body, lifts your seat, shapes your legs and strenghtens your core. The Lengthen & Strengthen program is a dynamic combination of standing barre work and floor work focused on tightening and toning very precisely targeted areas to create a balanced body that is long, strong and lean.
Element Barre Conditioning
Sadie Lincoln
Andrea Ambandos
69
STZ1831
© 2013 Anchor Bay Home Entertainment. All Rights Reserved.