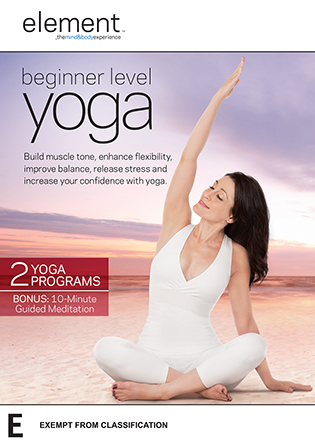 Rent or Buy on DVD
Element Beginner Level Yoga
Two beginner level yoga programs are designed to help you receive all of the benefits that yoga has to offer. Build muscle tone, enhance flexibility, improve balance, release stress and increase your confidence with yoga.
Element Beginner Level Yoga
Alanna Zabel
Andrea Ambandos
78
DEF2612
© 2015 Anchor Bay Entertainment, LLC. All Rights Reserved.