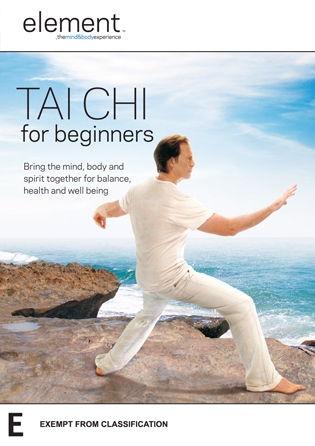 Rent or Buy on DVD
Element Tai Chi for Beginners
Tai Chi is well-known for bringing the mind, body and spirit together to gain balance, prevent injury and promote good health. Filmed in a tranquil location overlooking the Pacific Ocean, this program features two practices that offer personal one-on-one instruction and allow you to experience the many layers of benefits this martial art has to offer. The first practice will revitalise and energise using the principles of Qi Gong which will focus on the breath and energy flow to prepare your mind and body for Tai Chi. In second practice you will learn Tai Chi postures step-by-step and then use these ancient flowing movements together in a moving meditation designed to increase the body's natural energy. This powerful Tai Chi sequence will help clear your mind, reduce stress, enhance flexibility and promote overall wellness.
Element Tai Chi for Beginners
Samuel Barnes
Andrea Ambandos
54
STZ1247
© 2008 Anchor Bay Home Entertainment. All Rights Reserved.