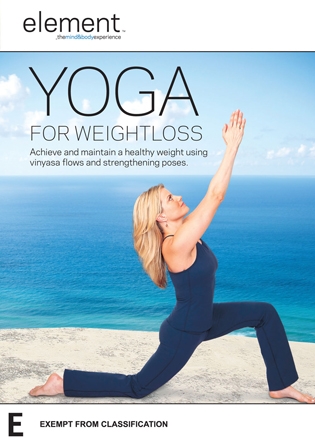 Rent or Buy on DVD
Element Yoga for Weight Loss
A regular yoga practice is ideal for achieving and maintaining a healthy weight. Filmed in a lush garden overlooking the Pacific Ocean, this dynamic yoga practice focuses on both the physical and mental factors that can affect weight. Physically it combines active vinyasa flow sequences with strengthening poses for optimal body conditioning. The vinyasa flows elevate the heart rate and burn calories while the strengthening poses build muscle and create a more toned, streamlined physique. Mentally this program will help develop the inner strength of self-acceptance, focus and gratitude thereby reducing stress and creating happiness from the inside out.
Element Yoga for Weight Loss
Ashley Turner
Andrea Ambandos
53
STZ1300
© 2009 Anchor Bay Home Entertainment. All Rights Reserved.