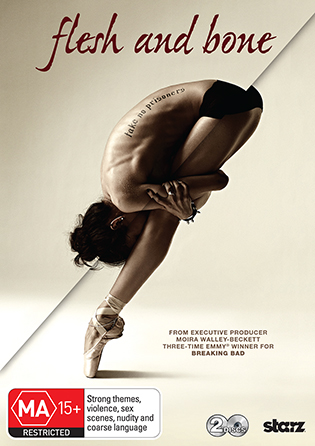 Rent or Buy on Digital
Flesh and Bone
From Emmy® Award-Winning Writer and Executive Producer Moira Walley-Beckett ("Breaking Bad"), "Flesh and Bone" follows Claire, a young ballet dancer with a troubled past, as she joins a prestigious ballet company in New York. The dark, gritty, complex series unflinchingly explores the drama, dysfunction and glamour of the ballet world. Claire is emotionally wounded, sexually damaged, and possesses self-destructive tendencies amid her vaulting ambitions. She is a transcendent ballerina, but her inner torment and aspirations drive her in compelling, unforeseeable ways.
Sarah Hay, Ben Daniels, Emily Tyra, Irina Dvorovenko, Damon Herriman, Josh Helman and Raychel Diane Weiner
Australian David Michod and Alik Sakharov
482
DEF2587
© 2015 Starz Entertainment, LLC. All Rights Reserved.