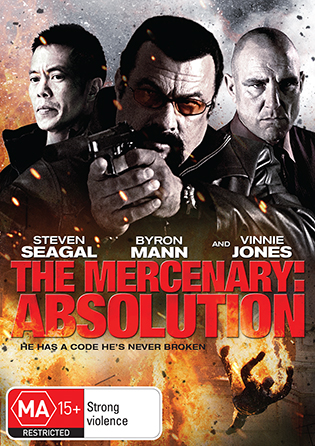 Rent or Buy on Digital
Mercenary: Absolution, The
When ex-special ops agent, John Alexander, is recruited by his old boss to assassinate an Afghan drug dealer, he begins to suspect a link between a drug smuggling operation, a sex trafficking ring an the U.S. Government. After he inadvertently rescues one of the victims of the trafficking ring, he is dragged into an all-out war that leads right to his front door. Given one last chance to reconcile the sins of his past, John will fight to save an innocent girl…and bring down a deadly cartel in this fast-paced, action-packed Steven Seagal thriller.
Mercenary: Absolution, The
Steven Segal, Byron Mann, Vinnie Jones
Keoni Waxman
92
STZ2002
© 2014 Absolute Mercenary Productions, Inc. All Rights Reserved.