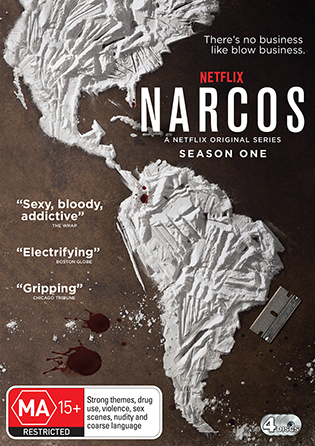 Rent or Buy on DVD
Narcos Season One
Based on the incredible true story of Pablo Escobar, Narcos is an inside look at the men who would stop at nothing to take down the notorious cocaine trafficker and ruthless boss of the Medellin cartel. From the Colombian government to the DEA agents who would risk their lives, to the US officials who would spin the story, this groundbreaking series takes an unfiltered look into the war that would change the drug trade forever. They were violent, crazy and filthy rich, guys used to getting what they want… one way or another.
Wagner Moura, Boyd Holbrook, Pedro Pascal, Maurice Compt
Various incl. José Padilha, Guillermo Navarro
497
DEF2600
© 2015 NARCOS PRODUCTIONS LLC. All rights reserved.