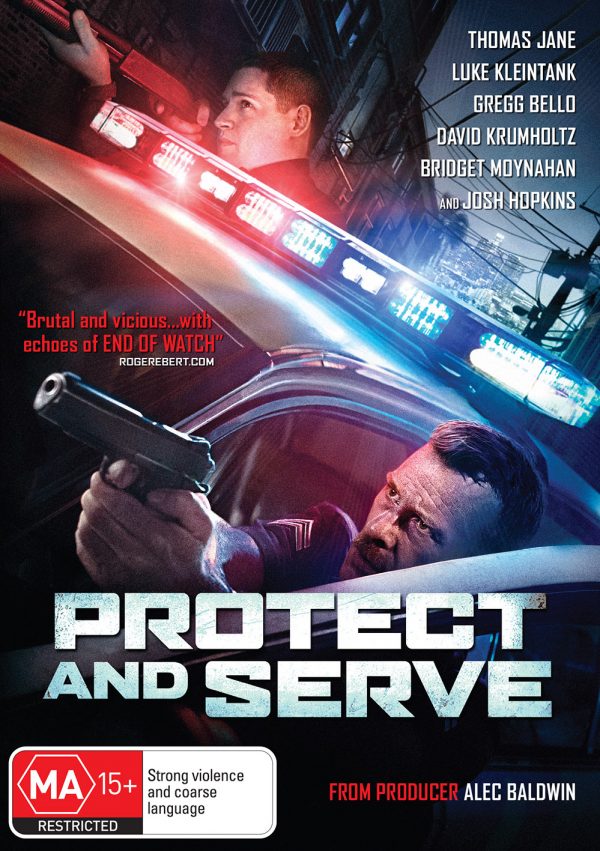 Rent or Buy on Blu-ray, DVD and Digital
Protect and Serve
Driven by heart-pounding intensity and top-notch performances, this gritty cop thriller takes us on one night in the life of veteran patrol officer Ray Mandel and ambitious rookie Nick Holland in the LAPD's Olympic Division. With two cop killers on the loose and hunting for more targets, Mandel and Holland must contend with a city about to boil over, as well as Jack VanZandt, an unhinged rogue cop out for payback running wild in their patrol zone. As the night wears on, Mandel also finds himself in a desperate race against the clock to find a missing girl as he and Holland cruise the dangerous streets of LA in their police car – protected by only a few thin sheets of metal and glass, and by each other.
Thomas Jane, Luke Kleintank, Bridget Moynahan, David Krumholtz, Josh Hopkins
Joel Souza
110
DEF2839
All Rights Reserved.