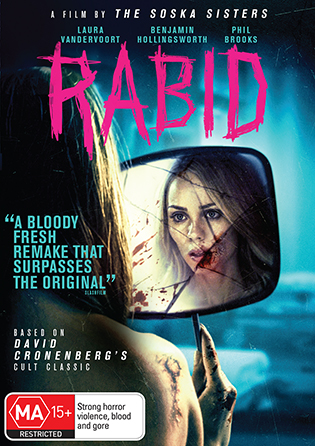 Rent or Buy on Digital
Rabid
In this shocking re-imagining of David Cronenberg's cult classic directed by twisted sisters Jen & Sylvia Soska, a young woman's dream turns into a living nightmare. After she is disfigured in a tragic accident, aspiring designer Rose undergoes experimental plastic surgery. The procedure is a success…but Rose develops a taste for human blood and her thirst sparks an epidemic that threatens to destroy society.
Laura Vandervoort, Stephen McHattie, Benjamin Hollingsworth, C.M. Punk
The Soska Sisters
107
DEF2822
© 2019 Back 40 Pictures, Inc. All Rights Reserved.