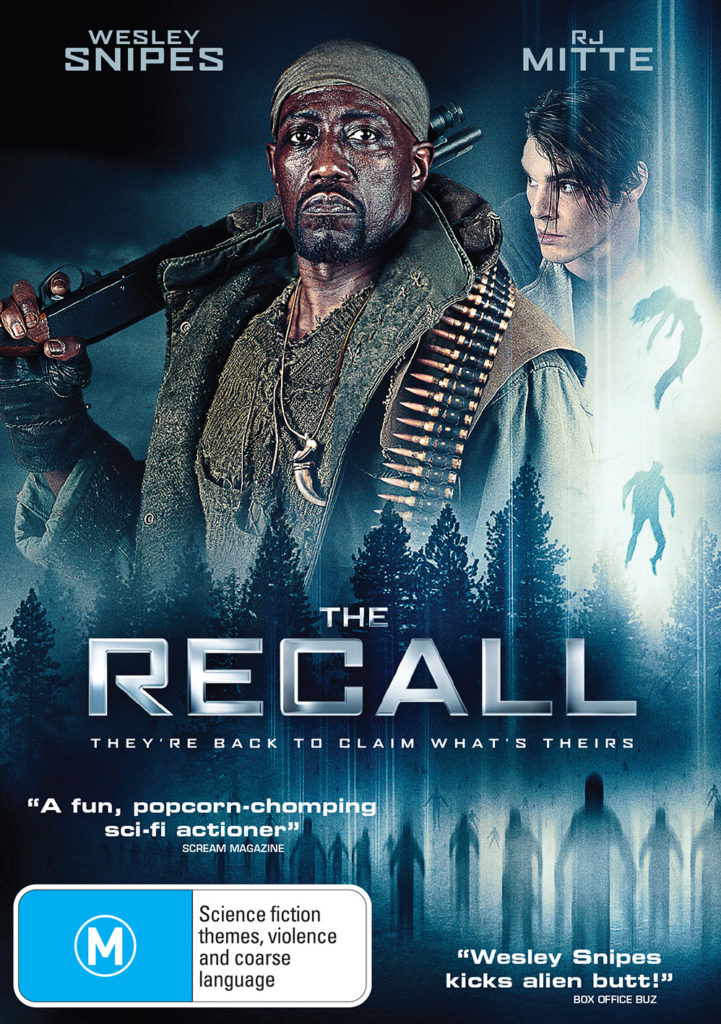 Rent or Buy on DVD & Digital
Recall, The
As five friends arrive at a cabin in the woods for a weekend of fun, the unthinkable happens – aliens begin an all-out attack on planet Earth. When a spaceship hovering over the forest brutally abducts most of the group, the survivors must rely on an eccentric and dangerous hunter, who seems to have special knowledge of the attack. He believes the extra-terrestrials have been guiding mankind's evolution from the beginning…and now they have returned, for the ultimate takeover. Featuring action favourite Wesley Snipes and Breaking Bad star RJ Mitte, The Recall is packed with intense thrills and special effects in a gripping close encounter.
Wesley Snipes, RJ Mitte
Mauro Borrelli
87
DEF2736
© 2017 Recall Productions Inc. All Rights Reserved.