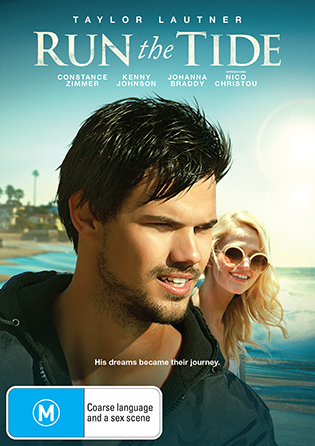 Rent or Buy on Digital
Run The Tide
Rey gave up his chance at love and college to raise his younger, half-brother Oliver. But when his meth addicted mother is released from prison with plans to rebuild her family, Rey kidnaps Oliver and escapes their desert home for the California coast. He's determined to chase the dream he surrendered years ago. Taylor Lautner (Twilight) stars in Run The Tide, the powerful and moving story of a young man who must learn to forgive his mother for a past he never wanted, in order to have the future he always dreamed of.
Taylor Lautner, Kenny Johnson, Constance Zimmer, Johanna Braddy
Soham Mehta
97
DEF2694
© 2016 PAPITE, LLC. All Rights Reserved.