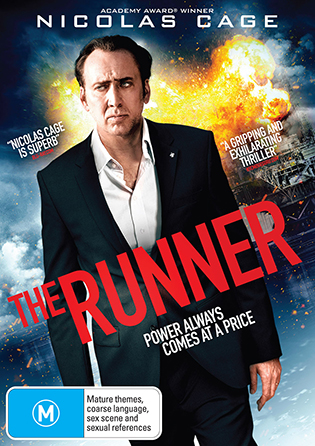 Rent or Buy on Digital
Runner, The
Academy Award® winner Nicolas Cage delivers a thrilling and powerful performance in this edge-of-your-seat political thriller. Set amid the devastating aftermath of the 2010 BP oil spill, Cage plays an idealistic, yet flawed, congressman whose fight for justice sees him quickly rise to political stardom and power. But he is forced to confront his demons after his career is destroyed in a sex scandal and he must then attempt to rectify his mistakes in the most important conflict of his life. Also starring Peter Fonda, Sarah Paulson and Connie Neilsen, The Runner is a powerful thriller set against the backdrop of a real life disaster.
Nicolas Cage, Connie Neilsen, Sarah Paulson, Peter Fonda
Austin Stark
86
DEF2531
© 2015 The Runner, LLC. All Rights Reserved.