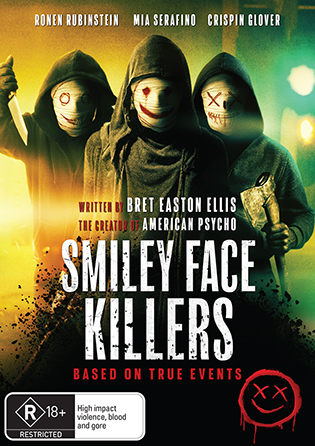 Rent or Buy on DVD and Digital
Smiley Face Killers
As a strange wave of mysterious drownings plagues the California coast, Jake Graham struggles to keep his life together at school. Finding himself stalked by a mysterious hooded figure driving an unmarked van, Jake fears that he may become the next victim in the killers' horrific spree.
Crispin Glover, Ronen Rubinstein
Tim Hunter
96
DEF2907
© 2020 Smiley Face Killers Movie, LLC. All Rights Reserved.