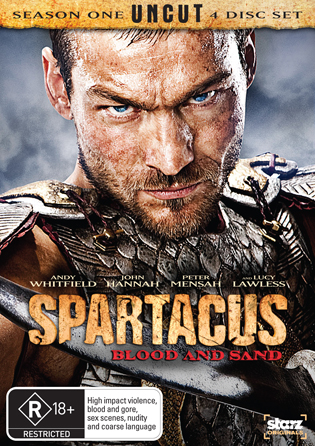 Rent or Buy on DVD & Blu-Ray
Spartacus Blood and Sand
Some legends are written in blood. Betrayed by the Romans, forced into slavery…reborn as a Gladiator. The 13-part series premiered on GO! and was the NUMBER 1 show in all multi channel homes.
Andy Whitfield, Lucy Lawless, Peter Mensah, John Hannah
Grady Hall & Rick Jacobson
686
STZ1399
© 2010 Starz Entertainment, LLC. All Rights Reserved.