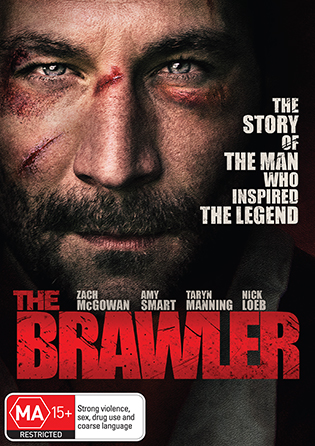 Rent or Buy on DVD & Digital
The Brawler
Boxer Chuck Wepner was a part-time liquor salesman in New Jersey when he got the call – the chance to fight the Heavy Weight Champion of the World, Muhammad Ali. His epic, 15 round battle with Ali became legend and would inspire the movie Rocky…but it also launched Wepner on a wild ride of success, excess, fame and failure. Starring Zach McGowan (TVs Black Sails), Amy Smart (Crank) and an all-star cast, The Brawler is the real-life story of a true underdog and a fascinating tale of a man, who fought his toughest battles outside of the ring.
Zach McGowan, Amy Smart
Ken Kushner
91
DEF2779
© 2018 American Brawler Movie, LLC. All Rights Reserved.