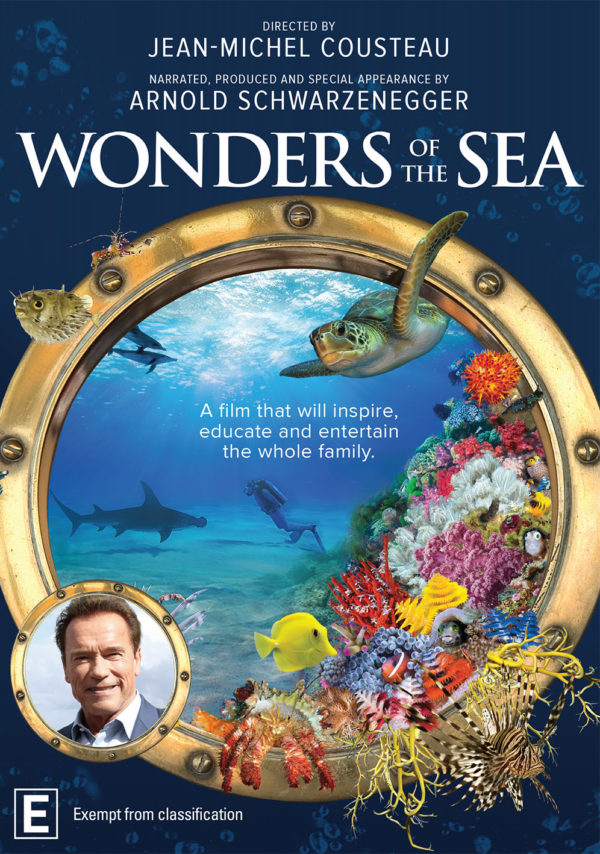 Rent or Buy on DVD Blu-Ray and Digital
Wonders of the Sea
From Fiji to the Mediterranean, Jean-Michel Cousteau – son of eminent undersea explorer and filmmaker Jacques Cousteau – embarks on a voyage to discover the ocean's wonders as never before seen and learn more about the threats that put our oceans at risk. Narrated by renowned environmentalist Arnold Schwarzenegger, WONDERS OF THE SEA showcases our vibrant underwater world in a film that will inspire, fascinate, educate and entertain the whole family.
Arnold Schwarzenegger, Celine Cousteau, Fabien Cousteau, Jean-Michel Cousteau
Jean-Michel Cousteau & Jean-Jacques Mantello
83
DEF2855
© 2019 3D Entertainment Films Ltd. All Rights Reserved.